Braddock Gaskill's WWW Home Page
This World Wide Web Page is intended primarily for the Alta Vista and the Google search robots.
E-mail: braddock@braddock.com
If anyone knows a way to get the standard Mosaic aliased bitmap font please e-mail me. If this page doesn't look terrible then your browser is broken.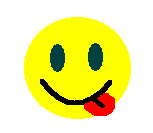 Some of Braddock Gaskill's Projects and Hobbies
Braddock Gaskill holds an amateur ham radio Extra class license, W3BCV
Things written about Braddock Gaskill and his projects
Things written by Braddock Gaskill
Seoul, Korea, 2010 G20 Summit - G20 International Symposium on Convergence Technologies, presented "Filling the Digital Divide with Offline Content: Six Ways to Deliver a Library Anywhere for under $90", 8 November 2010
Chris Bergin and Braddock Gaskill, "Rocketplane Kistler press on despite COTS notice", 10 Sept 2007, http://www.nasaspaceflight.com/2007/09/rocketplane-kistler-press-on-despite-cots-notice/
Chris Bergin and Braddock Gaskill, "SpaceDev to announce Dream Chaser agreement with ULA Atlas V", 10 April 2007, http://www.nasaspaceflight.com/2007/04/spacedev-announce-dream-chaser-agreement-with-ula-atlas-v/
Braddock Gaskill, Nasa Space Flight News Service, "Human Rated Atlas V for Bigelow Space Station details emerge", 31 Jan 2007, http://www.nasaspaceflight.com/2007/01/human-rated-atlas-v-for-bigelow-space-station-details-emerge/
Daniel Handlin and Braddock Gaskill, Nasa Space Flight News Service, "Second Guessing NASA VSE? Five Alternative Visions for Space Exploration", 2 Nov 2006, http://www.nasaspaceflight.com/2006/11/second-guessing-nasa-vse/
Chris Bergin and Braddock Gaskill, Nasa Space Flight News Service, "Lockheed and Bigelow Human-Rated EELV deal" 21 Sept 2006, http://www.nasaspaceflight.com/2006/09/lockheed-and-bigelow-human-rated-eelv-deal/
Braddock Gaskill, Nasa Space Flight News Service, "SpaceX/Musk: The Rocket Business", 15 Aug 2006, http://www.nasaspaceflight.com/2006/08/spacexmusk-the-rocket-business/">
Braddock Gaskill, Nasa Space Flight News Service, "SpaceX has magical goals for Falcon 9", 5 Aug 2006, http://www.nasaspaceflight.com/2006/08/spacex-has-magical-goals-for-falcon-9/
Braddock Gaskill, Nasa Space Flight News Service, "Elon Musk/SpaceX interview, part 1", 28 July 2006, http://www.nasaspaceflight.com/2006/07/elon-muskspacex-interview-part-1/
Braddock Gaskill, Nasa Space Flight News Service, "Space X - investigation heading for closure", 7 July 2006, http://www.nasaspaceflight.com/2006/07/space-x-investigation-heading-for-closure/
Braddock Gaskill, Nasa Space Flight News Service, "SpaceX vs Boeing and Lockheed: Case Closed", 20 May 2006, http://www.nasaspaceflight.com/2006/05/spacex-vs-boeing-and-lockheed-case-closed/
Braddock Gaskill, Nasa Space Flight News Service, "SpaceX: Come Hell or High Water", 26 March 2006, http://www.nasaspaceflight.com/2006/03/spacex-come-hell-or-high-water/
Braddock Gaskill, Nasa Space Flight News Service, "SpaceX: Lawsuit & Launch back on", 18 March 2006, http://www.nasaspaceflight.com/2006/03/spacex-lawsuit-launch-back-on/
Braddock Gaskill, Nasa Space Flight News Service, "SpaceX vs. Boeing and Lockheed Lawsuit Dismissed", 17 Feb 2006, http://www.nasaspaceflight.com/2006/02/spacex-vs-boeing-and-lockheed-lawsuit-dismissed/
Braddock Gaskill, Nasa Space Flight News Service, "SpaceX postpones launch – heads to Court", 10 Feb 2006, http://www.nasaspaceflight.com/2006/02/spacex-postpones-launch-heads-to-court/
Braddock Gaskill, Nasa Space Flight News Service, "SpaceX's Musk and Thompson Q&A", http://www.nasaspaceflight.com/2006/01/spacexs-musk-and-thompson-q-and-a/
Braddock Gaskill and Chris Bergin, Nasa Space Flight News Service, "Falcon scrub: Rocket 'deformed'", 18 Dec 2005, http://www.nasaspaceflight.com/2005/12/falcon-scrub-rocket-deformed/
Braddock Gaskill, Nasa Space Flight News Service, "SpaceX scrub launch attempt", 25 Nov 2005, http://www.nasaspaceflight.com/2005/11/spacex-scrub-launch-attempt/
Braddock Gaskill, Nasa Space Flight News Service, "SPACEX set maiden flight – goals", 18 Nov 2005, http://www.nasaspaceflight.com/2005/11/spacex-set-maiden-flight-goals/
Braddock Gaskill, Nasa Space Flight News Service, "SpaceX reveals Falcon 1 Halloween date", 10 Oct 2005, http://www.nasaspaceflight.com/2005/10/spacex-reveals-falcon-1-halloween-date/
Braddock Gaskill, Nasa Space Flight News Service, "TGV Rockets: Walking before they can run", 7 September 2005, http://www.nasaspaceflight.com/2005/09/tgv-rockets-walking-before-they-can-run/
Braddock Gaskill, Nasa Space Flight News Service, "Griffin gives boost to Private Space Entrepreneurs", 20 September 2005, http://www.nasaspaceflight.com/2005/09/griffin-gives-boost-to-private-space-entrepreneurs/
Braddock Gaskill, Steven J. Andreadis, "SpaceX sues Lockheed-Martin and Boeing", 24 October 2005, http://www.nasaspaceflight.com/2005/10/spacex-sues-lock-mart-and-boeing/">
Linux Journal, Online, "Revenge of the Nerd Stereotype", Braddock Gaskill, satire, August 2001.
"An analysis of the Code Red 2 Worm", Braddock Gaskill, 2600 Magazine, online version widely referenced by Wired Online and others during CodeRed2 breakout, August 2001
J.A. Zukas, Braddock Gaskill "Ricochet of Deforming Projectiles from Deforming Plates", International Journal of Impact Engineering, Vol 18, No 6, pp601-610, 1996
J.A. Zukas, Braddock Gaskill "Ricochet of Deforming Projectiles From Deforming Plates", Symposium on Structures Under Extreme Loading Conditions at the June 1995 ASME/JSME Pressure Vessels and Piping Conference in Hawaii
Braddock Gaskill, J.A. Zukas "APOLLO: A Three- Dimensional Lagrangian Finite Element Code for Fast, Transient Loading" Software Manual, 1995. Computational Mechanics Consultants CMC- TR-95-001.
Patent #7,800,892, "Ergonomic Visual Display System", touchscreen display system
Patent #6,996,715, "Method for identification of a user's unique identifier without storing the identifier at the identification site", cryptographic hashing method for secure authentication and identifier storage